Race Report- 2015 HITS Ocala Sprint Tri
First Triathlon of the 2015 season!!  And I can say that I feel way stronger on the bike and run.  Swim, ehhhh, still needs much improvement.  This race also allowed me to realize that If I were able to improve my swim by only 25% I'd probably go from a middle of the pack finisher to a top 15% finisher easily.
On to the race!  This race all along was designed to be my first tune up race of the 2015 tri season; a C race if you would.  This sprint had a tad bit longer swim than most sprints, but with swimming being my weakest all the time in the water the better!  This race took place in the middle of Florida at the Carney Island Conservation & Recreation Park in the outskirts of Ocala.  It was extremely cold in the morning!  In fact it was 34 degrees outside as I was walking my bike into transition.  The water temp was well within being wetsuit legal, so the swim wouldn't be issues in terms of not being cold.  In fact the water was warmer than standing around the beach.  I really wasn't 100% sure about the bike and run.  I had a running jacket with me and figured I could throw that on for the bike and run, but I ended up just racing only in the speed suit.  And man was I cold!  By mile 2 on the bike I couldn't even feel my hands and fingers and by mile 6 I couldn't feel my toes!  I kept telling myself to harden the fuck up (HTFU)!  That did the trick.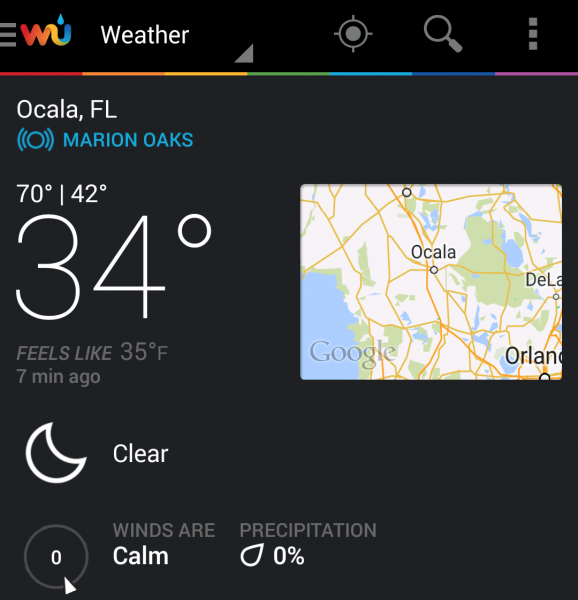 This was my first HITS race and I was impressed.  This is more of a weekend filled with triathlon as they put on a full and half distance on Saturday and then an open, sprint, & olympic distance on Sunday.  Each athlete gets an assigned area that contains a slot of place your bike and adjacent to that is a good size box where you can throw all of your crap in.  There's even a stool for you to sit down and change.   The race definitely had a small race feel to it, which is always nice.  And with that feeling came a small field of athletes, only totaling out to 128 competing in the olympic.  The distance was 750m swim, 12.4 mile bike, & a 5K run.
Swim (750 meters): 25:42
The swim, as you know by now I suck at!  Not only do I suck, but I don't enjoy it either.  Ha!  Thankfully this race was wetsuit legal as I needed all the help I could get.  Lake swims also suck from the perspective that you are not as buoyant as saltwater.  Living on the west coast of Florida most open water swims and tris do take place in the Gulf, if racing locally of course.  This race had a mass start and I finished the swim in 112th place out of 128!!!  hahahaha!!  It certainly felt like I was dead last!  This in fact might have been my worst swim finish ever!!  I'm not sure what in the world happened.  I didn't struggle or anything, but just simply took my time….a little too much time.
Bike (12.4 miles/20 km): 37:58
I love being on the bike- in fact it easily has become my favorite of the three.  I'm still a stronger runner, but that could easily change over time with continued training on the bike.  As already mentioned, this race was cold!  In fact, this easily was the coldest weather that I have ridden in ever!  And I was wet from the swim- so not only dealing with shrinkage (ha!), but I could barely feel my fingers which made it difficulty to get into the correct gear when needed.  There wasn't an incredible amount of elevation, but enough where there was more than usual gear changing then your typical sprint race.  Nonetheless I rocked this bike course.  I honestly felt like I passed everyone!  I came in 27th place out of 128 for the bike- or I should say I had the 27th fastest time; averaging out about 19.6 mph.  That's a massive difference between my swim ranking.  In fact I was extremely happy with this time!
Run (3.1 miles/5km): 25:00
I have a bad habit of not fully reading all information about races, especially when it comes to routes.  This never happens for long course races, but sprints I'm infamous for this!  This was another one of those races as I didn't realize that the run was completely a trail run- with lots of soft sugar sand!  C'est la vie!  I guess the motto of this race was to HTFU!  I was also still cold and pretty much didn't feel my feet the entire run.  The greatest thing about a run in a triathlon is that you are already warmed up- blood is already pumping oxygen to your muscles and you're ready to rock!  Coming off the bike however also screws with you because not you're able to move as fast as you like to.  I negative split this run and did so with a higher cadence than I normally do.  I also passed what seemed like everyone, again.  I averaged out around an 8 min/mile pace and threw down the 19th fastest 5K split!
So, negative spliting the entire race is a great feeling and being able to go from 112th to 27th to 19th, in terms of split ranking (over time), makes this race a success for me.  It shows me clearly where my weakness is- which I already knew!  The dreaded swim!  In fact, if I were to knock off an entire 8 mins from the swim, taking me from 25 taking me to 17 mins (which is still somewhat slow) I would have gone from 45th overall to 24th and I would have had a 3rd place age group finish.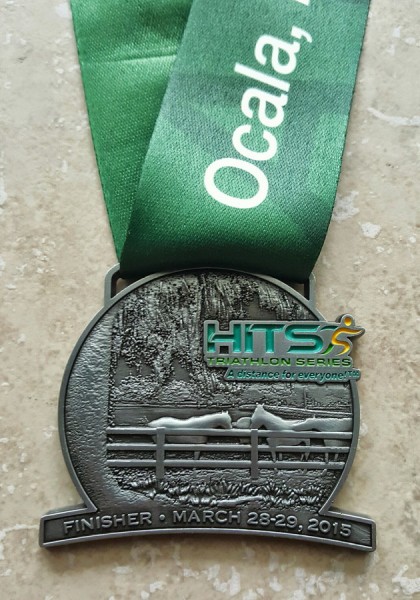 Overall, this was a great race.  It was well organized and had a grassroots feel to the race, which is always nice to do every once in a while.  Unfortunately, where it's located almost requires me to get a hotel and spend the night.  Because of this I think I would only come back if I were to race the half distance.  To do a sprint or even the olympic just doesn't make it worth the money to me once you factor in the hotel cost.  Or at least travel with a few buddies to split up the cost of the hotel.